Apple CEO Steve Jobs' claim that most smartphones have antenna weak spots has come under fire from BlackBerry-maker Research In Motion (RIM), Nokia, and HTC. Apple highlighted at a press event on Friday phones from the three manufacturers as having antenna problems as well, in a bid to address the debate around the iPhone 4 antenna issues, also known as the 'death grip'.

[See how the iPhone 4 death grip drama unfolded in the Antenna-gate Timeline ]

Following the widely-reported press event on Friday, Apple posted on its website videos showing five modern smartphones suffering from various death grips, or, as Apple calls it, 'attenuation'. The phones in question, an iPhone 4, a BlackBerry Bold 9700, an HTC Droid Eris, a Samsung Omnia II, and an iPhone 3GS, are all shown losing signal when held in a certain way.

Not Mincing Words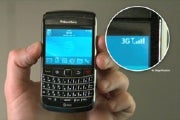 "Apple's attempt to draw RIM into Apple's self-made debacle is unacceptable," said the BlackBerry-maker, who is still the leading smartphone vendor. "Apple's claims about RIM products appear to be deliberate attempts to distort the public's understanding of an antenna design issue, and to deflect attention from Apple's difficult situation.

"One thing is for certain, RIM's customers don't need to use a case for their BlackBerry smartphone to maintain proper connectivity. Apple clearly made certain design decisions and it should take responsibility for these decisions rather than trying to draw RIM and others into a situation that relates specifically to Apple," RIM concluded. Apple is giving away Bumper cases to all iPhone 4 customers to tackle the death grip.

Nokia, whose phones weren't showcased in Apple's attenuation demonstrations, also took offense. "Nokia has invested thousands of man hours in studying how people hold their phones and allows for this in designs, for example by having antennas both at the top and bottom of the phone and by careful selection of materials and their use in the mechanical design," said the Finnish phone maker, who is the world's largest cell phone manufacturer.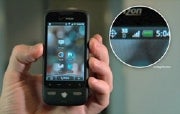 HTC also countered Apple's claims that the HTC Droid Eris suffers from the death grip. The Taiwanese manufacturer said that only 0.016 percent of calls to Droid Eris technical support were related to reception issue, compared to Apple's 0.55 percent for the iPhone 4. Verizon of HTC did not disclose how many Driod Eris devices were sold, but the numbers are said to be nowhere near the 3 million mark Apple reached with the iPhone 4 so far.

Antenna Issues In The Spotlight

The iPhone 4 antenna woes have brought into public attention users' gripes with modern smartphones. The Edible Apple blog looked into Nokia's claims of superior antenna performance, only to find that some phones from the company have detailed instructions on how not to hold the phone.

The irony is further uncovered, as the blog highlights users reporting lower signal reception when held in hand for several Nokia models. Nokia was the first company to take a stab at the iPhone 4 antenna problems, when it published an ironic post on its blog on how you can hold a Nokia phone any way you want.

Daring Fireball's John Gruber also uncovered instructions from the HTC Droid Eris user manual, which detail on how not to hold the phone. To understand the irony, Steve Jobs was blasted when he said to a user in an email complaining about the iPhone 4 death grip to just hold the phone in a different way.

Gruber also linked to videos showing attenuation problems with other competing smartphones, like the Palm Pre, BlackBerry 9650 (on Verizon), the HTC Droid Incredible, and the Google Nexus One.

Perhaps the most comical look at the death grip saga comes from a Taiwanese news outlet, which recreated the antenna-gate saga in a video animation. From the same people who brought you the Tiger Woods scandal animation, the video shows Steve Jobs's solution for iPhone 4 users: cutting two of their fingers with a lightsaber.

Theo Pc World